Your shopping cart is empty!
SchoolUniforms.sg
Note:
Appointment booking for UNIFORM PURCHASES, EXCHANGES and NAMETAGS at Far East Shopping Centre is no longer required. You can walk in to the retail shop at Far East Shopping Centre.
*Alexandra Primary, Cantonment Primary, New Town Primary and Northbrooks Secondary school uniforms not available at Far East Shopping Centre. Please buy your uniforms at Henderson Road.
We will monitor and make adjustments where needed. Please check again for latest updates.
Please also note that Saint Andrew's Mission School uniforms are only available from 4th Jan 2022
Please keep a safe distance while queuing and keep to 1 Adult 1 Child when in queue and inside the shop premises.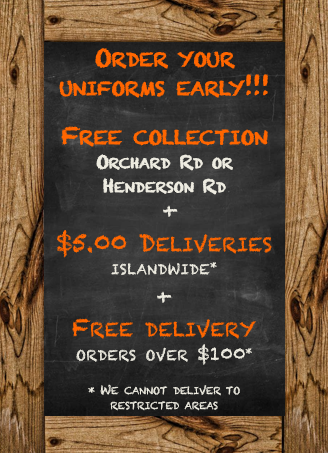 ​
QUICK LINKS TO SCHOOLS